Vendor Application, Guidelines and FAQ:

Before completing the Application, please review the Vendor Guidelines and Vendor FAQ. See below to apply online or download the PDF form.
Don't forget to include five (5) photos with your Application. Send to kokorocraftshow@gmail.com or mail to: JANM "Kokoro2021", 100 N. Central Ave., Los Angeles, CA 90012
The marketing flyer will be available here soon.

Scroll down to view Vendor Guidelines and FAQs, or download the PDFs.
Key Dates:
Application deadline, FRIDAY AUGUST 13, 2021
Vendors notified of acceptance, FRIDAY August 27, 2021
All materials and fees due, FRIDAY September 10, 2021
Kokoro Craft Show 2021 goes Live!, MONDAY November 1, 2021

See the "Shop" page to view how your product photos will be displayed.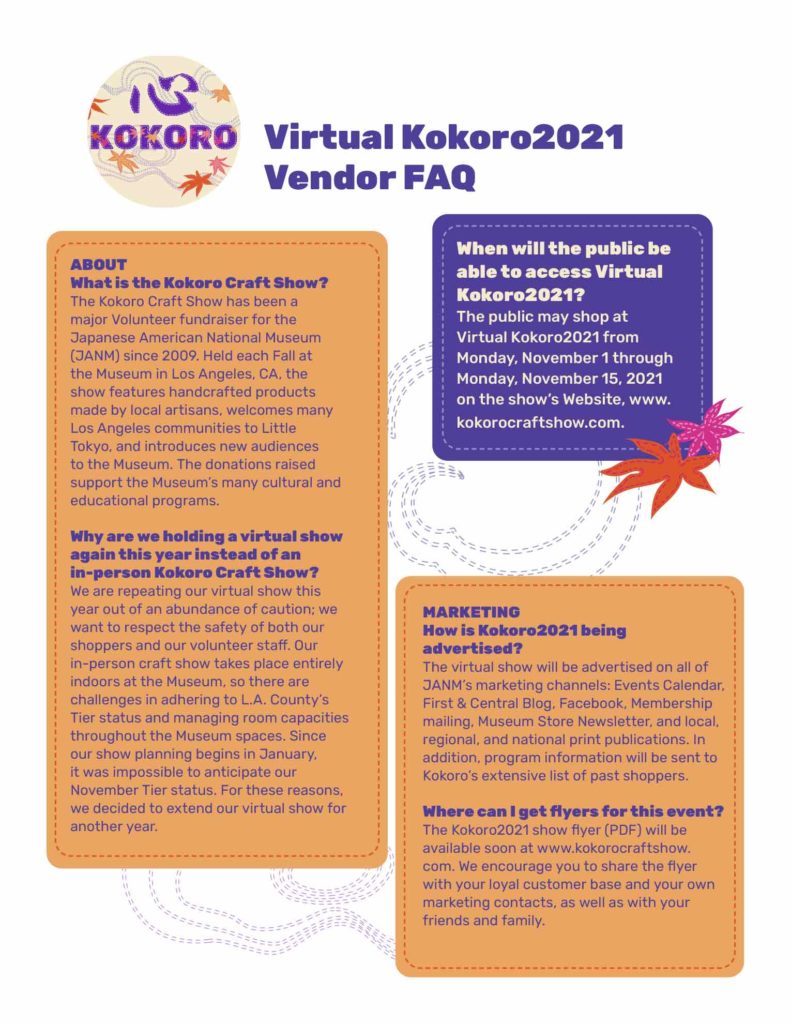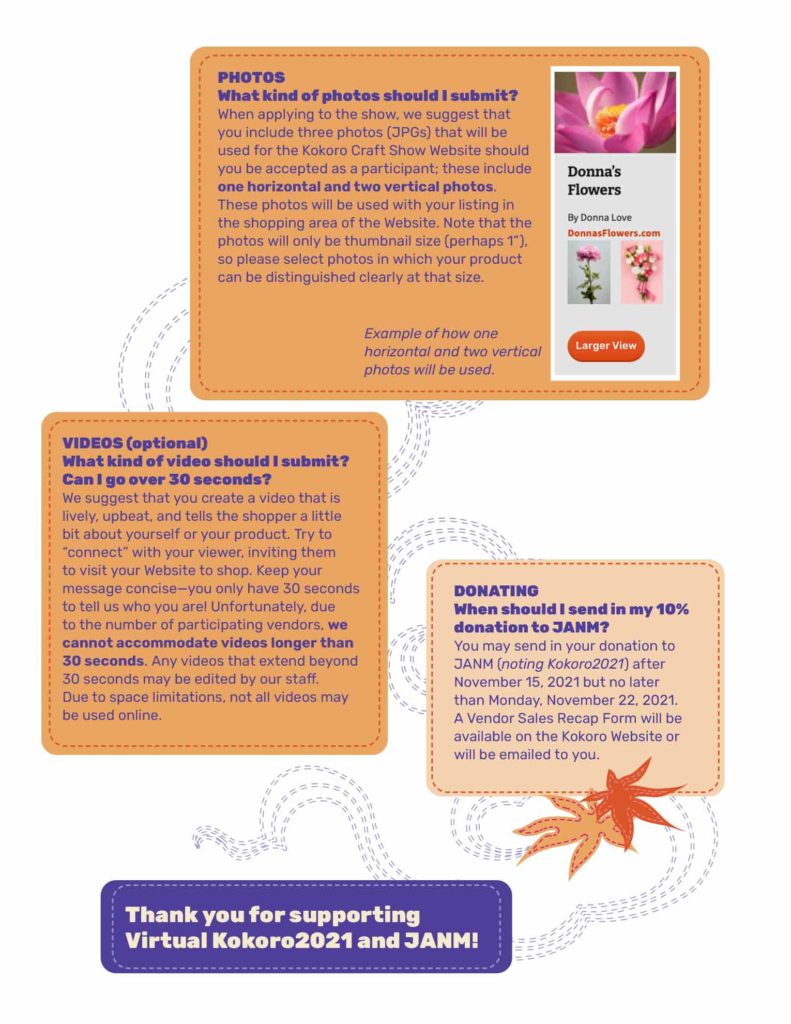 ---
__________________________________________