The Vendor Application period has closed:
Thank you to the vendors who applied. Scroll down to view or download the Vendor Guidelines and Vendor FAQs.
Contact us with any questions at: kokorocraftshow@gmail.com
See Vendor Release Form (PDF) below. Download, sign, scan and email to kokorocraftshow@gmail.com, or download, sign and mail to JANM "Kokoro2021", 100 N. Central Ave., Los Angeles, CA 90012.
Use the Kokoro2021 Marketing Flyer (PDF) to promote the event! It can be downloaded below.
Vendors, please pay your fee by clicking on the "Donate" PayPal Button. Or you may pay by check.
CHECK: Payable to: JANM. Note "Kokoro2021" on check.
Mail to JANM-Kokoro2021; 100 N. Central Ave. L.A., CA 90012
Key Dates:
All materials and fees due, FRIDAY September 10, 2021
Kokoro Craft Show 2021 goes Live!, MONDAY November 1, 2021

See the "Shop" page to view how your product photos will be displayed.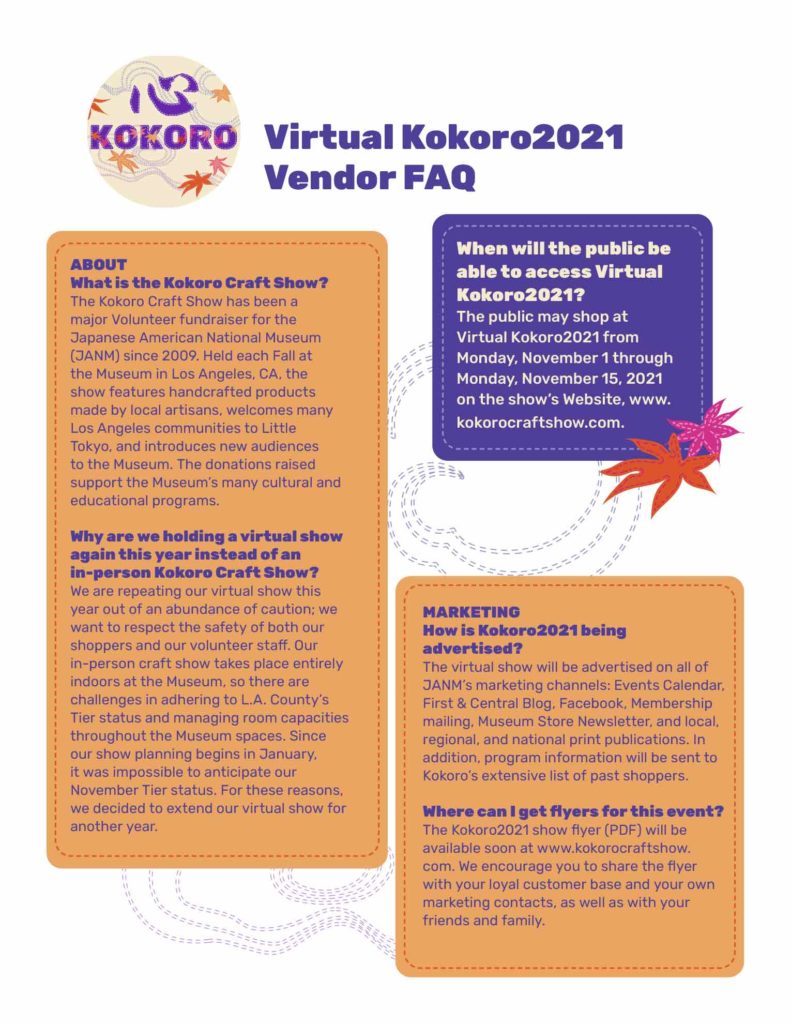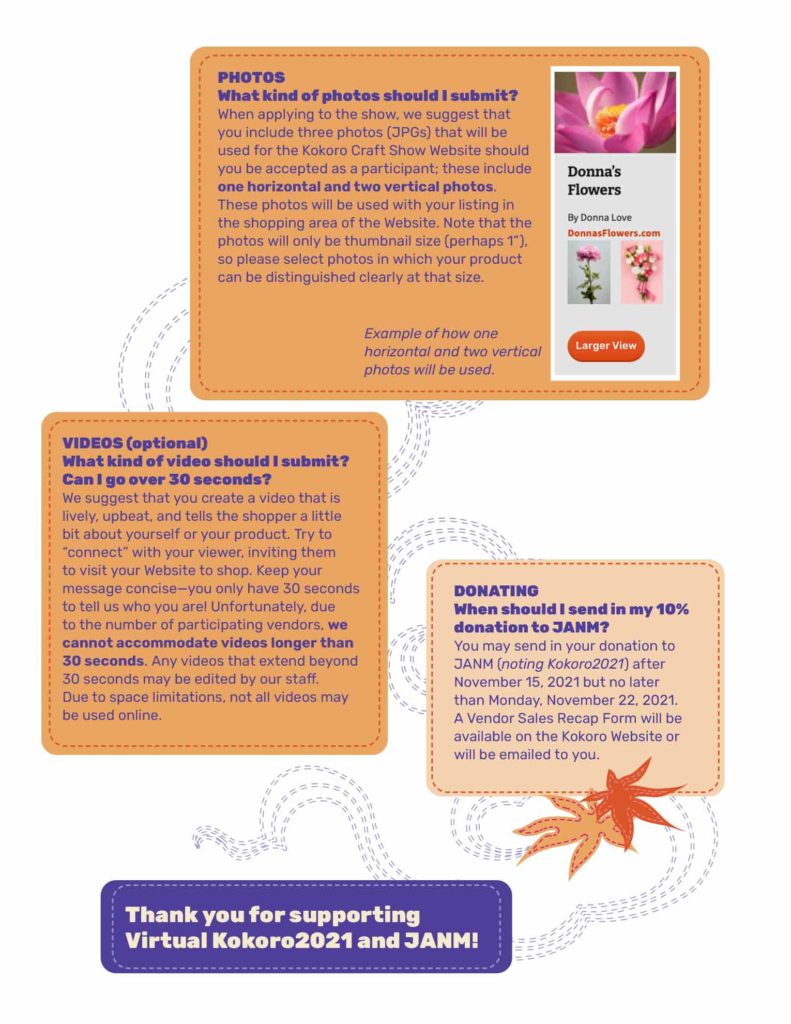 ---
__________________________________________