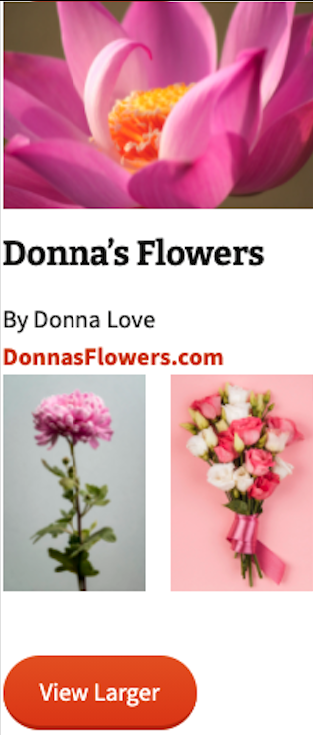 Shop with us this Fall! This page goes live for shopping on November 1, 2021!
This is an example of the format and display for each vendor (one horizontal feature photo, plus two vertical photos). Shoppers will make purchases by linking to vendor Websites shown on this page.
Vendor categories may include Apparel, Bath/Body, Ceramics/Pottery, Fashion Accessories, Food, Glass, Home/Kitchen, Jewelry, Kids, Leather/Wood/Fiber, Pets/Garden, and Other Fun Stuff.
Vendors may be in more than one category.